Robert Mintak
CEO & Director
Robert Mintak has over 20 years of experience in corporate management, with a specific emphasis on strategic development and corporate governance. With a global network of lithium industry contacts and key opinion leaders, he is a pioneer in the rapidly evolving market for lithium production. Mr. Mintak was recognized as CEO of the top mining companies on the TSXV50 in both 2016 & 2018.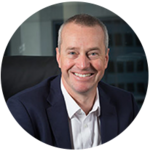 Dr. Andy Robinson
President, COO & Director
A geoscientist with over 20 years of experience, Dr. Andy Robinson has worked on a wide range of projects in the resource, power and energy sectors in Europe, Africa, and North and South America. Dr. Robinson hold a Ph.D. in Geochemistry from the University of Bristol, UK.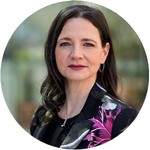 Kara Norman is a Chartered Professional Accountant with extensive experience in financial reporting for exploration-stage resource companies. She previously held the position of Controller for Strata Gold Corporation, a subsidiary of Victoria Gold Corp., and Tintina Resources Inc.
Professor Jason Hein
Selective Lithium Crystallization Technology
Professor Jason Hein is a recognized global expert on the development and commercial application of artificial intelligence (AI) and robotics on reaction optimization. Dr. Hein's intellectual property (IP) protected work with Standard Lithium integrates machine learning and newly developed robotic tools to visualize and control reactions as they happen in real time.
Ross Lewis P. Eng
Senior Project Manager
Ross Lewis has over 45 years of experience in process engineering, mechanical engineering, materials handling systems design, project management, procurement and construction in projects around the globe. Mr. Lewis oversaw the procurement and construction of the LiSTR Demonstration Plant and is integral to the ongoing efforts to scale and commercialize the technology.
Steve Ross P.Geol.
Senior Project Manager
Steve Ross is a senior business leader with 30 years of success in energy and infrastructure consulting. Mr. Ross is an environmental and water resources professional, and his background includes hydrology, hydrogeology, water quality, groundwater modeling, and water resources evaluation. He is Licensed as a Professional Geologist in California and Alberta.
Anthony Alvaro is a co-founder of Standard Lithium. With over two decades experience in international capital markets, he has played active roles in wealth management, corporate finance, institutional sales, M&A, venture capital and private equity. Mr. Alvaro has a passion for assisting companies navigate from the private sector to the public markets and has raised over $500 million for companies across multiple industry sectors. He has held executive and board positions with multiple public and private companies.