Robert Cross
Non-Executive Chairman
Robert Cross is an engineer with 25 years of experience as a company builder. He co-founded and serves as Chairman of B2Gold (TSX: BTO) (NYSE-American: BTG) (NSX: B2G), which produced over 1 million ounces of low-cost gold production in 2021. Mr. Cross has an Engineering Degree from the University of Waterloo and received an MBA from Harvard in 1987.
Robert Mintak
CEO & Director
Robert Mintak has over 20 years of experience in corporate management, with a specific emphasis on strategic development and corporate governance. With a global network of lithium industry contacts and key opinion leaders, he is a pioneer in the rapidly evolving market for lithium production. Mr. Mintak was recognized as CEO of the top mining companies on the TSXV50 in both 2016 & 2018.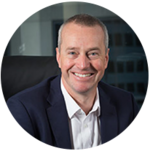 Dr. Andy Robinson
President, COO & Director
A geoscientist with over 20 years of experience, Dr. Andy Robinson has worked on a wide range of projects in the resource, power and energy sectors in Europe, Africa, and North and South America. Dr. Robinson hold a Ph.D. in Geochemistry from the University of Bristol, UK.
Anthony Alvaro is a co-founder of Standard Lithium. With over two decades experience in international capital markets, he has played active roles in wealth management, corporate finance, institutional sales, M&A, venture capital and private equity. Mr. Alvaro has a passion for assisting companies navigate from the private sector to the public markets and has raised over $500 million for companies across multiple industry sectors. He has held executive and board positions with multiple public and private companies.
Jeff Barber
Independent Director
Jeff Barber was a co-founder and managing partner of a boutique M&A advisory firm in Calgary from 2012 to 2016. Prior, Mr. Barber was an investment banker with Raymond James Limited for four years and held investment banking and equity research positions at Canaccord Genuity Corp before that. Mr. Barber began his career as an Economist with Deloitte LLP. He is a CFA charter holder and holds a Masters in Finance and Economics from the University of Alberta.
Dr. Volker Berl
Independent Director
Dr. Volker Berl is the founder, managing partner, and CEO of New Age Ventures. Early in his career, Dr. Berl was Head of a Process Development Laboratory at BASF AG, Germany, teaming up to build the Fine Chemical Division's pharmaceutical contract manufacturing business and overseeing the process development for some of BASF's most important APIs. More recently, he was Vice President of Equity Research Pharmaceuticals for Deutsche Bank and Chief Technology Officer for the bioscience company Zymes LLC. Dr. Berl holds a MBA from Concordia University, and he completed a postdoctoral chemistry fellowship at Stanford University. Before earning his Ph.D. in Strasbourg, Dr. Berl finished a Masters in Chemical Engineering at the École Nationale Supérieure de Chimie, Polymères et Matériaux, in France.
Claudia D'Orazio
Independent Director
Claudia D'Orazio, CPA, is an accomplished senior executive with leadership experience across a range of industries, including oil and gas, energy, mining, public audit, and finance. She is currently the Vice President and Chief Human Resources & Technology Officer of Centerra Gold Inc., a publicly traded Canadian-based gold mining company. Prior to joining Centerra Gold, Ms. D'Orazio held several leadership roles with Pembina Pipeline Corporation from 2006 to 2020, ending as Vice President, Human Resources. She spent the first half of her career in public audit and finance at the Royal Bank of Canada, and KPMG LLP.
Ms. D'Orazio is currently a Board member of the Canadian Mineral Industry Education Foundation. She holds a Chartered Professional Accountant Designation and Bachelor of Commerce in Accounting and Management Information Systems from McGill University.
Anca Rusu
Independent Director
Anca Rusu is a strategic leader with over 20 years of experience directing global capital projects within the energy sector. She most recently served as the Special Advisor, Projects and Engineering for Royal Dutch Shell, where she supported the re-positioning of the global Projects organization to align with the company's focus on the energy transition. Ms. Rusu joined Royal Dutch Shell in 2005 and has held a variety of leadership roles there, including Vice President, Safety and Environment Excellence and Vice President, Projects Shell Chemical Appalachia, where she led the construction of Shell's major petrochemical plant in Pennsylvania. She began her career as an engineering, procurement, and construction contractor in her role as a project engineer.
Ms. Rusu currently serves on the National Board of the Project Management Association of Canada and as an Advisory Board member for Moss Lake Partners LP, a US-based midstream logistics start-up. She holds a Professional Engineer Designation in Ontario, Canada, an MBA from York University and a Bachelor of Science in Chemical and Mechanical Engineering from Politechnica University of Bucharest.